Rewarding Work Improving Seniors' Lives
Looking for meaningful part-time or full-time work that fits your schedule?
Aging Excellence team members help seniors maintain an active, independent life in their homes and community. Your compassion, life experience, and skills can profoundly benefit a senior's quality of life.
Our Unique History
Beth Lawrence, R.N., started Aging Excellence in Portland, Maine in 1999. Working full-time as a nurse, she could not find quality, compassionate home care for her elderly mother.
Learning that others faced the same challenge, Beth founded Aging Excellence in 1999. Beth committed to provide the same level of home care she demanded for her mother.
That commitment continues today.
Why Aging Excellence is a rewarding place to work
We value you- and your life experience.
Some positions require NO previous experience as a home caregiver. We value your life experience:
Have you- or are you now- raising children?
Called elderly friends or relatives just to chat and to make sure they were okay?
Taken elderly parents, grandparents, or friends shopping or helped them with the dishes or laundry?
Do you enjoy spending time with seniors?
If so, you have the experience at the core of Aging Excellence home care: genuine caring for other people.
Paid Maine Personal Support Specialist training.
Never worked as a home care aide? That's okay. For Maine applicants, we provide the State of Maine Personal Support Specialist training. There is no cost to you, and you will be paid during the course time. This valuable training expands your opportunities in the senior care field.
Flexible work schedules and part-time options.
We understand that you may have kids in schools, travel plans, family responsibilities, college classes, and the need for "my time" away from work. We respect our team members' schedules and personal lives.
Work opportunities in your local town.
We have offices in many areas of Maine and NH.
Scroll down to see the towns we serve.
Aging Excellence is a local Maine & New Hampshire company.
Our founder still leads the company and upholds the values of service to clients and communities, and compassionate care. You will not be working for a franchise of a big national company.
Who works for Aging Excellence?
Our team members have a variety of backgrounds, education, & ages.
Employment Opportunities for Retired People
Learn how retired persons, can make a difference in the quality of senior's lives and earn competitive wages.
Applicant Requirements
Employees must be responsible and possess a positive caring attitude.
Reliable transportation and a clean driving and clean criminal record are required.
Your typical work day may include these and other tasks:
Driving clients to medical appointments, shopping, or entertainment.
Companionship at home.
Assistance with meals, light house-keeping and laundry.
In some cases, personal hygiene and grooming.
Aging Excellence Commitment to Equal Opportunity
Aging Excellence provides equal employment opportunities to all employees and applicants for employment and prohibits discrimination and harassment of any type without regard to race, color, religion, age, sex, national origin, disability status, protected veteran status, sexual orientation, gender identity or expression, or any other characteristic protected by federal, state or local laws.
To learn how to put your life experience to work in your local town, contact us at the office nearest to you:
Auburn
81 Main Street Auburn, ME, 04210

Primary: 866-988-0991

Auburn, Maine

Auburn
Gray
Lewiston
Lisbon
Mechanics Falls
Minot
New Gloucester
Turner
Bangor
61A Union Street Bangor, ME, 04401

Primary: 207-947-0999

Bangor, Maine

Bangor
Brewer
Hampden
Old Town
Orono
Augusta
12 Shuman Ave. suite 3 Augusta, ME, 04330

Primary: 207-512-8894

Secondary: 866-988-0991

Fax: 207-512-8895

Augusta, Maine
Augusta
Belgrade
Camden
Gardiner
Hallowell
Farmingdale
Manchester
Readfield
Rockland
Rockport
Vassalboro
Winthrop
Brunswick
168 Pleasant Street Brunswick, ME, 04011

Primary: 207-729-0991

Brunswick, Maine
Bath
Boothbay Harbor
Bowdoinham
Brunswick
Cumberland
Damariscotta
Freeport
Harpswell
Georgetown
Richmond
Topsham
Wiscasset
Woolwich
Kennebunk
116 Alfred Rd Kennebunk, ME, 04043

Primary: 207-221-2555

Secondary: 866-771-0991

Fax: 207-967-4799

Kennebunk Maine
Arundel
Kennebunk
Kennebunkport
Ogunquit
Wells
Moultonborough, NH
949 Whittier Hwy Moultonborough, NH, 03254

Primary: 603-556-7456

Secondary: 207-329-9075

Moultonborough, New Hampshire
Moultonborough
Ossipee
Center Harbor
Portland/Scarborough
152 US Route 1, Suite 19, Scarborough ME. 04074

Primary: 207-771-0991

Secondary: 207-283-0991

Fax: 207-711-0958

Scarborough, Maine
Biddeford
Cape Elizabeth
Falmouth
Gorham
Saco
South Portland
Standish
Westbrook
Windham
Portsmouth, NH
125 Brewery Lane, Suite 8 Portsmouth, NH, 03801

Primary: 603-294-0119

Secondary: 866-988-0991

Portsmouth, New Hampshire
Dover
Durham
Kittery
New Castle
Portsmouth
Rochester
Rye
Seabrook
York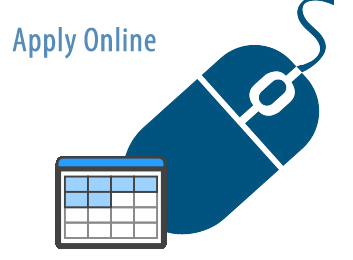 Please click to download our Employment Application and send it to the nearest service office or contact us for more information.

Please click to download our Professional Reference Form and send it to the nearest service office.