Gain peace of mind that your loved one is well cared for 24 hours a day. We provide quality, consistent care around the clock (24/7).
Aging Excellence provides high quality, compassionate, 24-hour care in the safety and comfort of your home or as needed in a facility or acute care setting.
Your challenge to care for your loved one 24 hours a day
Maybe your loved one cannot be left alone, even for short periods of time. Maybe it has been a gradual decline, or a sudden unexpected change due to health conditions or rehabilitation after surgery. The risks have become too great. Constant oversight is necessary to maintain your family members' safety and quality of life.
You have other responsibilities, a family, perhaps a job. Whether It is other obligations or physical distance, you are simply unable to provide care or check on them as often as you would like.

Give them the quality of life they have earned and you want to provide.
Trusted Senior care Since 1999, Aging Excellence Professionally Supervised, 24-Hour Care
Our friendly, highly trained employees approach care with a wellness mindset, assisting individuals to Eat, Think, and Move better. While each client's preferences and needs are unique, we provide the following services:
Companionship and Emotional Support
Meaningful conversation, social engagement, and companionship with someone who knows and cares about your senior family member.
Mobility, Fall Prevention, and Exercise Assistance
We're trained to lift and transfer safely from bed to other rooms. We identify and address potential trip hazards throughout the home to increase safety. We encourage daily activity, and follow all exercise programs designed by your health care team.
Dietary Monitoring and Meal Preparation
Meals prepared according to nutritional recommendations and personal preferences.
Assistance with eating and reminders to drink fluids or maintain fluid restrictions as necessary.
Help with Bathing, Dressing, Grooming, Toileting
We provide immediate, safe, respectful care to improve overall well being and avoid infection risk.
Medication Schedule Compliance
We make certain that medications are taken as directed and communicate any medication concerns. Our Geriatric Care Managers work closely with your medical team to ensure proper medication dosing.
Light Housekeeping
We do all daily and weekly household tasks and cleaning including pet care.
Transportation
Trips for shopping, healthcare visits and social activities.
Our local dedicated team provides care to your family member embracing our Core Values of Service, Teamwork, Respect & Positive Impact
From our twenty-three years of service experience, we know that a dedicated team- well-matched to your loved one's personality and needs-is the best 24/7 care system. We respect a diverse workforce and clientele and work very hard to achieve a positive experience for each client and family.
Following the client care plan created specifically for your loved one, every 12 hours, a consistent, well-rested team member assumes the responsibility for care. Your dedicated care-givers come to understand your family member's personality, needs, and preferences- ensuring high quality care, and genuine, warm relationships.
Listen to our caregivers' commitment to their clients in their own words.

Our caregivers come to your home to serve you. We respect your living space. All employees are carefully screened, bonded, and fully insured.
Long Term Care Insurance may pay for a portion of 24-7 care
We know all the ins and outs of reimbursement for in-home care. Depending on your particular circumstances and coverages, LTC insurance may cover a portion of the cost of care. If you need assistance getting a claim started our Geriatric Care Managers can help!
COVID Safety
All in-home and supervisory staff follow CDC COVID guidelines. Safety for all clients and staff is our highest priority.
Call your local Aging Excellence for a Free In-Home Care Assessment.
Contact Us

Call us to take the first step towards peace of mind for you and improved quality of life for your loved one. Every client's needs are different. A free care assessment, in the home or on the phone, is the best way for Aging Excellence to understand your needs and for you to learn our values and approach.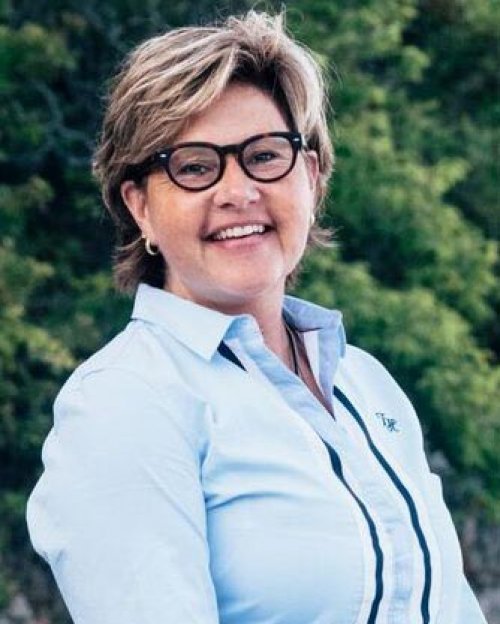 About Aging Excellence
Our approach to dedicated, 24-hour care is unique because our history is unique. Bethany Lawrence RN, BSN CMC, is the founder and President of Aging Excellence, and is very active in daily operations.
As her mother entered the final stages of cancer in 1999, Beth could not find a company in Maine that offered home care to help support her mother and family in a thoughtful and comprehensive manner. Realizing that other families struggle to find professional, flexible assistance with companionship, household tasks, personal care, and care management; she created Aging Excellence to offer the same level of care, compassion and skill she demanded for her mother.
Twenty-three years later, our deep experience with 24-hour care helps families across Maine and New Hampshire.
Call your local Aging Excellence for a Free In-Home Care Assessment.
Office Locations

A free care assessment, in the home or on the phone, is the best way to understand your loved ones needs and preferences.